Product Description
Aluminium Plum Flexible Shaft Coupling(GB/T5272-2002) 
Plum elastic coupling has the characteristics of vibration reduction, buffering, small radial size, no lubrication and easy maintenance. Suitable for starting frequency, positive and negative rotation, medium and low speed, medium and small power transmission.Not suitable for heavy loads and frequent replacement of elastic elements.
The structure of plum elastic coupling is simple.But when the elastic element is replaced, the half coupling shall be moved axially.LMS type is easy to replace the elastic element without having to move the half coupling.
 Basic Parameter And Main Dimension(GB/T5014-2003)
Type
Nominal torque(Tn/N·m)
Speed(Np)
Shaft hole diameter
(d1,d2,dz)
Length of shaft hole
LO
D
D1
Type of elastic parts
Mass
Rotary inertia
Hardness of elastic parts
LM
LMD,LMS
Y type
J1,Z type
L
(recommend)
LM
LMD
LMS
LMD,LMS
LM
LMD
LMS
LM
LMD
LMS
a/HA
b/HD
L
80+5
60+5
r·min-1
Mm
kg
kg·m2
LM1
LMD1
LMS1
25
45
15300
8500
12,14
32
27
35
86
92
98
50
90
MT1-a  -b
0.66
1.21
1.33
0.0002
0.0008
0.0013
16,18,19
42
30
20,22,24
52
38
25
62
44
LM2
LMD2
LMS2
50
100
1200
7600
16,18,19
42
30
38
95
101.5
108
60
100
MT2-a  -b
0.93
1.65
1.74
0.0004
0.0014
0.0571
20,22,24
52
38
25,28
62
44
30
82
60
LM3
LMD3
LMS3
100
200
10900
 
6900
20,22,24
52
38
40
103
110
117
70
110
MT3-a  -b
1.41
2.36
2.33
0.0009
0.0571
0.0034
25,28
62
44
30,32
82
60
LM4
LMD4
LMS4
140
280
9000
 
6200
22,24
52
38
45
114
122
130
85
125
MT4-a  -b
2.18
3.56
3.38
0.002
0.005
0.0064
25,28
62
44
30,32,35,38
82
60
40
112
84
LM5
LMD5
LMS5
350
400
7300
 
5000
25,28
62
44
50
127
138.5
150
105
150
MT5-a  -b
3.60
6.36
6.07
0.005
0.0135
0.0175
30,32,35,38
82
60
40,42,45
112
84
LM6
LMD6
LMS6
400
710
6100
 
4100
30,32,35,38
82
60
55
143
155
167
185
185
MT6-a  -b
6.07
10.77
10.47
0.0114
0.0329
0.0444
40,42,45,48
112
84
LM7
LMD7
LMS7
630
1120
5300
3700
35*,38*
82
60
60
159
172
185
205
205
MT7-a  -b
9.09
15.30
14.22
0.5712
0.0581
0.571
40*,42*,45,48,50,55
112
84
LM8
LMD8
LMS8
1120
2240
4500
3100
45*,48*,50,55,56
112
84
70
181
195
209
170
240
MT8-a  -b
13.56
22.72
21.16
0. 0571
0.1175
0.1493
60,63,65
142
107
LM9
LMD9
LMS9
1800
3550
3800
2800
50*,55*,56*
112
84
80
208
224
240
200
270
MT9-a  -b
21.40
34.44
30.70
0.1041
0.2333
0.2767
60,63,65,70,71,75
142
107
80
172
132
LM10
LMD10
LMS10
2800
5600
3300
2500
60*,63*,65*,70,71,75
142
107
90
230
248
268
230
305
MT10-a  -b
32.03
51.36
44.55
0.2105
0.4594
0.5262
80,85,90,95
172
132
100
212
167
LM11
LMD11
LMS11
4500
9000
2900
2200
71*,71*,75*
142
107
100
260
284
308
260
350
MT11-a  -b
49.52
81.30
70.72
0.4338
0.9777
1.1362
80*,85*,90,95
172
132
100,110,120
212
167
LM12
LMD12
LMS12
6300
12500
2500
1900
80*,85*,90*95
172
132
115
297
321
345
300
400
MT12-a  -b
73.45
115.53
99.54
0.8205
1.751
1.9998
100,110,120,125
212
167
130,140,150
252
202
LM13
LMD13
LMS13
11200
2000
2100
1600
90*,95*
172
132
125
323
348
373
360
460
MT13-a  -b
103.86
161.79
137.53
1.6718
3.667
3.6719
100*,110*,120*,125*
212
167
130,140,150
252
202
LM14
LMD14
LMS14
12500
25000
1900
1500
100*,110*,120*,125*
212
167
135
333
358
383
400
500
MT14-a  -b
127.59
196.32
165.25
2.499
4.8669
5.1581
130*,140*,150
252
202
160
302
242
NOTE:
1.Mass and rotary inertia are the approximation calculated according to the recommended minimum axial hole.
2.Diameter of shaft hole with* can be used for Z type shaft hole.
3.a.b is the code for 2 different materials and hardness of elastic parts.
Product Display
♦Other Products List
Transmission Machinery 
Parts Name
Model
Universal Coupling
WS,WSD,WSP
Cardan Shaft
SWC,SWP,SWZ
Tooth Coupling
CL,CLZ,GCLD,GIICL,
GICL,NGCL,GGCL,GCLK
Disc Coupling
JMI,JMIJ,JMII,JMIIJ
High Flexible Coupling
LM
Chain Coupling
GL
Jaw Coupling
LT
Grid Coupling
JS
♦Our Company
HangZhou CZPT Machinery Manufacturing Co., Ltd. is a high-tech enterprise specializing in the design and manufacture of various types of coupling. There are 86 employees in our company, including 2 senior engineers and no fewer than 20 mechanical design and manufacture, heat treatment, welding, and other professionals.
Advanced and reasonable process, complete detection means. Our company actively introduces foreign advanced technology and equipment, on the basis of the condition, we make full use of the advantage and do more research and innovation. Strict to high quality and operate strictly in accordance with the ISO9000 quality certification system standard mode.
Our company supplies different kinds of products. High quality and reasonable price. We stick to the principle of "quality first, service first, continuous improvement and innovation to meet the customers" for the management and "zero defect, zero complaints" as the quality objective. 
♦Our Services
1.Design Services
Our design team has experience in cardan shaft relating to product design and development. If you have any needs for your new product or wish to make further improvements, we are here to offer our support.
2.Product Services
raw materials → Cutting → Forging →Rough machining →Shot blasting →Heat treatment →Testing →Fashioning →Cleaning→ Assembly→Packing→Shipping
3.Samples Procedure
We could develop the sample according to your requirement and amend the sample constantly to meet your need.
4.Research & Development
We usually research the new needs of the market and develop the new model when there is new cars in the market.
5.Quality Control
Every step should be special test by Professional Staff according to the standard of ISO9001 and TS16949.
♦FAQ
Q 1: Are you trading company or manufacturer?
A: We are a professional manufacturer specializing in manufacturing
various series of couplings.
Q 2:Can you do OEM?
Yes, we can. We can do OEM & ODM for all the customers with customized artworks of PDF or AI format.
Q 3:How long is your delivery time?
Generally it is 20-30 days if the goods are not in stock. It is according to quantity.
Q 4: Do you provide samples ? Is it free or extra ?
Yes, we could offer the sample but not for free.Actually we have a very good price principle, when you make the bulk order then cost of sample will be deducted.
Q 5: How long is your warranty?
A: Our Warranty is 12 month under normal circumstance.
Q 6: What is the MOQ?
A:Usually our MOQ is 1pcs.
Q 7: Do you have inspection procedures for coupling ?
A:100% self-inspection before packing.
Q 8: Can I have a visit to your factory before the order?
A: Sure,welcome to visit our factory.
Q 9: What's your payment?
A:1) T/T. 
♦Contact Us
Web: huadingcoupling
Add: No.11 HangZhou Road,Chengnan park,HangZhou City,ZheJiang Province,China
| | |
| --- | --- |
| Standard Or Nonstandard: | Standard |
| Shaft Hole: | 10-32 |
| Torque: | 50-70N.M |
| Bore Diameter: | 14mm |
| Speed: | 8000r/M |
| Structure: | Flexible |
Samples:

US$ 500/Piece

1 Piece(Min.Order)

|
Request Sample
Customization:

Available

|

Customized Request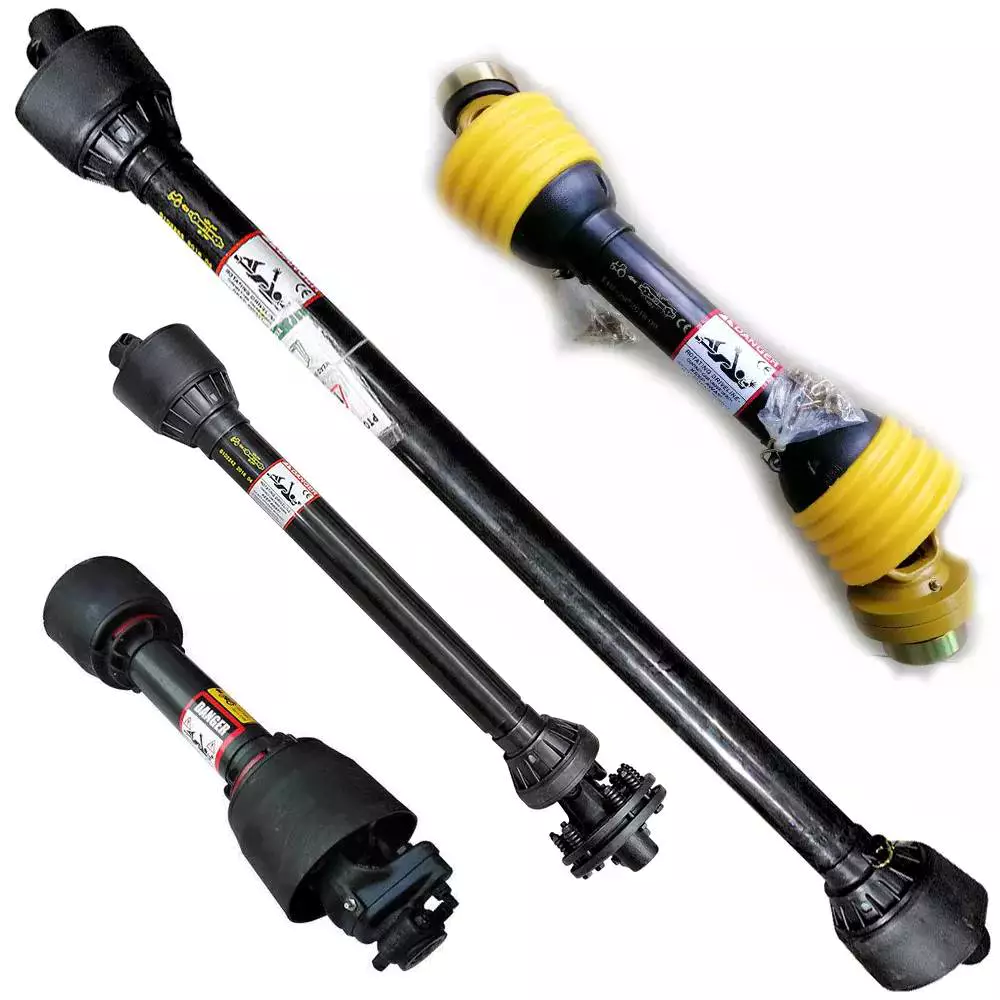 PTO Shaft Safety Chains
PTO shaft is the part of a tractor that helps transfer power from the tractor to the equipment it is hooked to. A PTO shaft is important if you have a tiller or bush hog. The correct PTO shaft size is crucial for both the tractor and the equipment. If the PTO shaft size is not correct for your equipment, it may not work.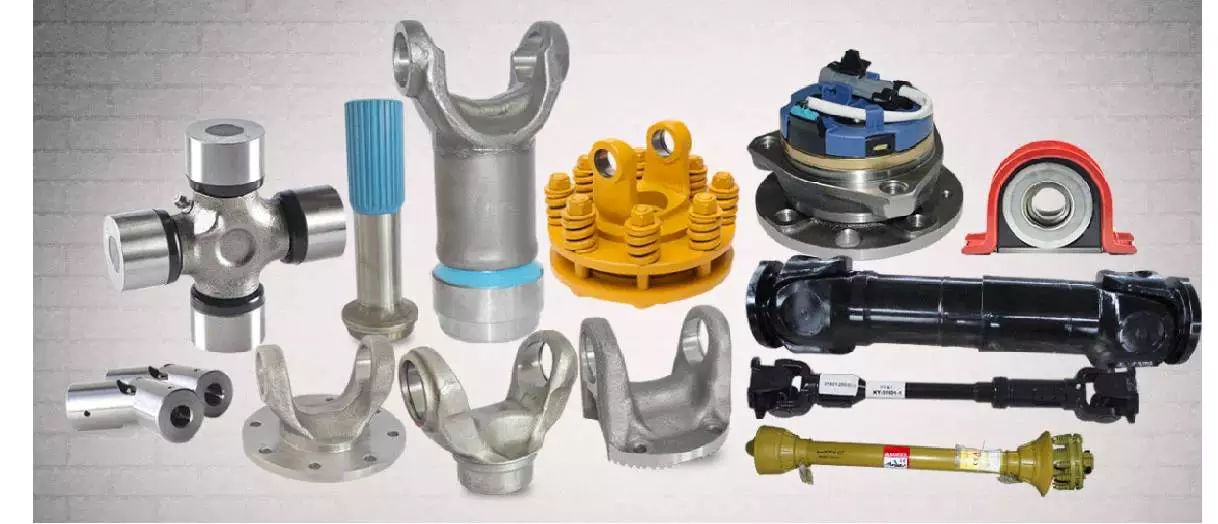 Safety chains
<br/Safety chains are an essential part of securing your PTO shaft. They prevent a rotating plastic shield from coming loose and causing injury or damage. It is important to protect your PTO and any other drive shafts on your machine. Watch the video below for more information about the dangers of unguarded PTOs.
PTOs are an efficient way to transfer mechanical power between tractors and implements. They helped revolutionize North American agriculture during the 1930s. Despite their convenience, PTOs have also proven to be one of the most common farm machinery hazards. This fact sheet outlines several important PTO safety precautions.
Safety chains for PTO shafts are necessary to protect both tractor and implement from damage. The PTO shaft must be attached properly to the tractor and the implement before starting the equipment. Before operating, be sure that the safety chains are positioned in a way that allows them to fully move. When operating the PTO, avoid being too aggressive as this can damage the drive line and shaft. For further safety, make sure to fit a torque limiter or clutch on the implement end of the PTO shaft.
PTOs are great for plowing, mowing, and shredding, but they also have potential to cause injuries if you don't use a safety chain. It's best to get a chain that is long enough to prevent injuries. Also, be sure that the PTO shaft does not compress completely at any point during the operating range. There should be several inches of overlap in the longest operating extension of the PTO.
Another common hazard with PTOs is IID shafts. While many machines and tractors have driveline guards, these are often missing. If you have a PTO with an IID, you should consider installing a safety chain.
Shield
A swingable tractor PTO shaft shield assembly consists of an inverted U-shaped shield member slidably attached to a bracket. It extends above the PTO shaft and has several notches and pins that engage each other. It can be held in a number of positions and can be retracted when not in use. It also includes a cover member that covers the space between the shield and tractor and abuts the raised portion of the shield member.
The PTO shaft shield is typically made of plastic, but it can also be made of metal. Plastic is less likely to break or damage than metal. The shield is supported by a bracket 51 with a curved distal end 57 and a non-metallic guard 59. When used in conjunction with a bracket, a PTO shaft shield should be properly installed to prevent damage to the shaft.
Keeping the PTO shaft shield in good condition is crucial to the safety of your tractor and your workers. An improperly installed PTO shaft shield can result in severe injuries. It may also ensnare or strike people in the vicinity. Proper maintenance will prevent many of these injuries. Equipment manufacturers have made great strides in reducing the risks of PTO mishaps. Operators are also responsible for keeping the shields in good condition. Removing the guards will only increase the risk to the operator.
A PTO shaft shield is a tubular assembly that is mounted on the tractor PTO shaft. It consists of two telescopic pieces that are held in place by shield support bearings. This shield protects the PTO shaft and the universal joints from debris and prevents premature wear. The shield can be easily removed and replaced if necessary.


IID shaft guard
The IID shaft guard is a safety device used to protect PTO powered machinery from the possibility of separating while in use. The shaft, which is a telescoping shaft, is attached to the PTO stub on tractors. The telescopic feature is convenient when moving across uneven ground. However, this type of shaft can cause serious injury if it separates while in use.
The IID shaft guard can prevent these injuries by completely covering the shaft. The guard is made of metal or plastic and rotates along with the shaft. A person can react in less than five tenths of a second, making the IID shaft guard an important part of PTO safety.
PTO shafts rotate at speeds as high as 540 rpm, which is very fast. A limb could be wrapped around the driveline shaft, causing a serious injury or death. Because of the speed of a PTO, it can be difficult for an individual to discern whether it is engaged or not and may not be aware of the danger.
An IID shaft guard should be fitted to every tractor PTO shaft. It should be tested and rotated regularly. It is also important to keep the tractor engine off when working around the PTO shaft. Using a drawbar to protect driveline components is also important. It will prevent stress on the driveline and reduce the possibility of separation.
Overrunning clutch
An overrunning clutch on a PTO shaft is a mechanism that allows the PTO shaft to rotate freely in one direction while restricting the speed of the implement being hauled behind the tractor. This clutch is also useful for preventing the speed of the implement from exceeding the speed of the tractor while slowing down. It comes in two basic configurations, one for a clockwise and the other for a counter-clockwise direction.
Another type of overrun clutch is used on tractors with a PTO driven bush hog. A bush hog has a flywheel and blades that drive the transmission through the PTO shaft. Without an overrunning clutch, these implements would freewheel while the tractor is driving and would potentially break the shaft.
A PTO overrunning clutch prevents power from backfeeding into the transmission, the part that transmits power to the rear wheels. Without an overrunning clutch, the tractor could backfeed power, causing an accident if the blade assembly hits an object. As such, it is essential to use the overrunning clutch to ensure that your tractor will be safe.
Direction of rotation
Despite its name, the direction of rotation of a PTO shaft can change if necessary. Most PTOs have a single-direction rotation, but you can often reverse the direction by installing a reverse PTO adapter. However, you should only use reverse PTOs when absolutely necessary.
A standard PTO rotation direction has been defined by the International Organization for Standardization (ISO). It is considered necessary to adhere to this standard, as improper rotation can cause damage to implements attached to a PTO. This standard helps farmers avoid problems such as ruined implements. While the direction of rotation of a PTO shaft is not always the same for all PTOs, there are some tractors that allow it to rotate both ways, while others have no restrictions.
The direction of rotation of a PTO shaft can be changed by using a hydraulic pump. Another way to connect a PTO is through a "sandwich" type split shaft unit. These units are mounted between the transmission and engine, and they usually receive drive directly from the engine shaft. They can also deliver complete engine power to a PTO. However, you must modify your vehicle's driveline to install such a split-shaft unit.




editor by CX 2023-06-01